Lean on Me
by Pat Simmons
February 19 – March 4, 2020
First in an emotional, poignant romantic women's fiction series from acclaimed inspirational romance author Pat Simmons.
No one should have to go it alone…
Tabitha Knicely is overwhelmed with sorrow and exhaustion caring for her beloved great-aunt, whose dementia is getting worse. When her neighbor Marcus Whittington accuses Tabitha of elder neglect, he doesn't realize how his threats to have Aunt Tweet taken away add to Tabitha's pain.
Then Marcus gets to know the exuberant elderly lady and sees up close how hard Tabitha is fighting to keep everything together. Tabitha finds herself leaning on Marcus more and more. And he's becoming more than happy to share her burdens…
What readers are saying:
"The most empowering story line of a family tied together by the power of unconditional love."

"Beautifully written, heart-wrenching romance that rates five shiny stars." "A powerful read that will tug at your heart."
---
Discussion Guide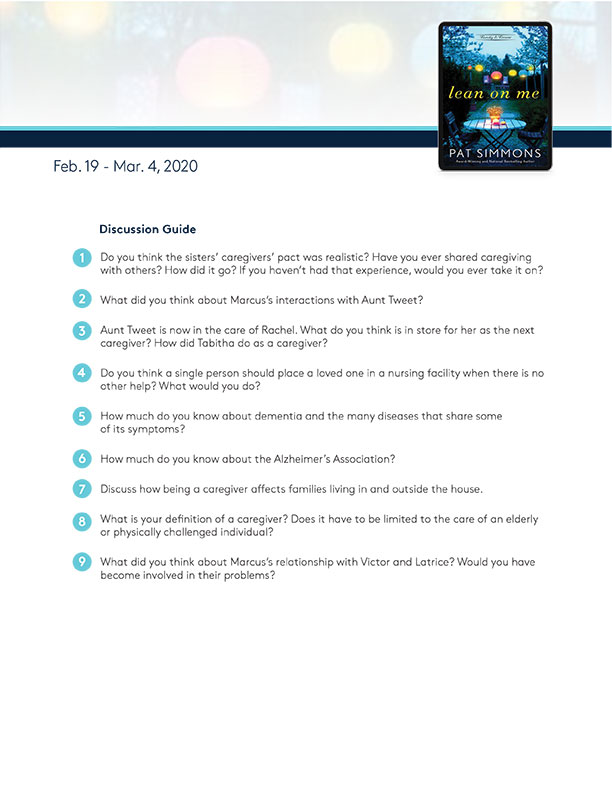 Professional Book Nerds with Pat Simmons
Pat has written 30+ novels and her latest is available to U.S. library cardholders with no waitlists or holds on Libby. Adam and Pat talk about the life of a caregiver, trying to care for parents who are sick, and take a deep dive into genealogy!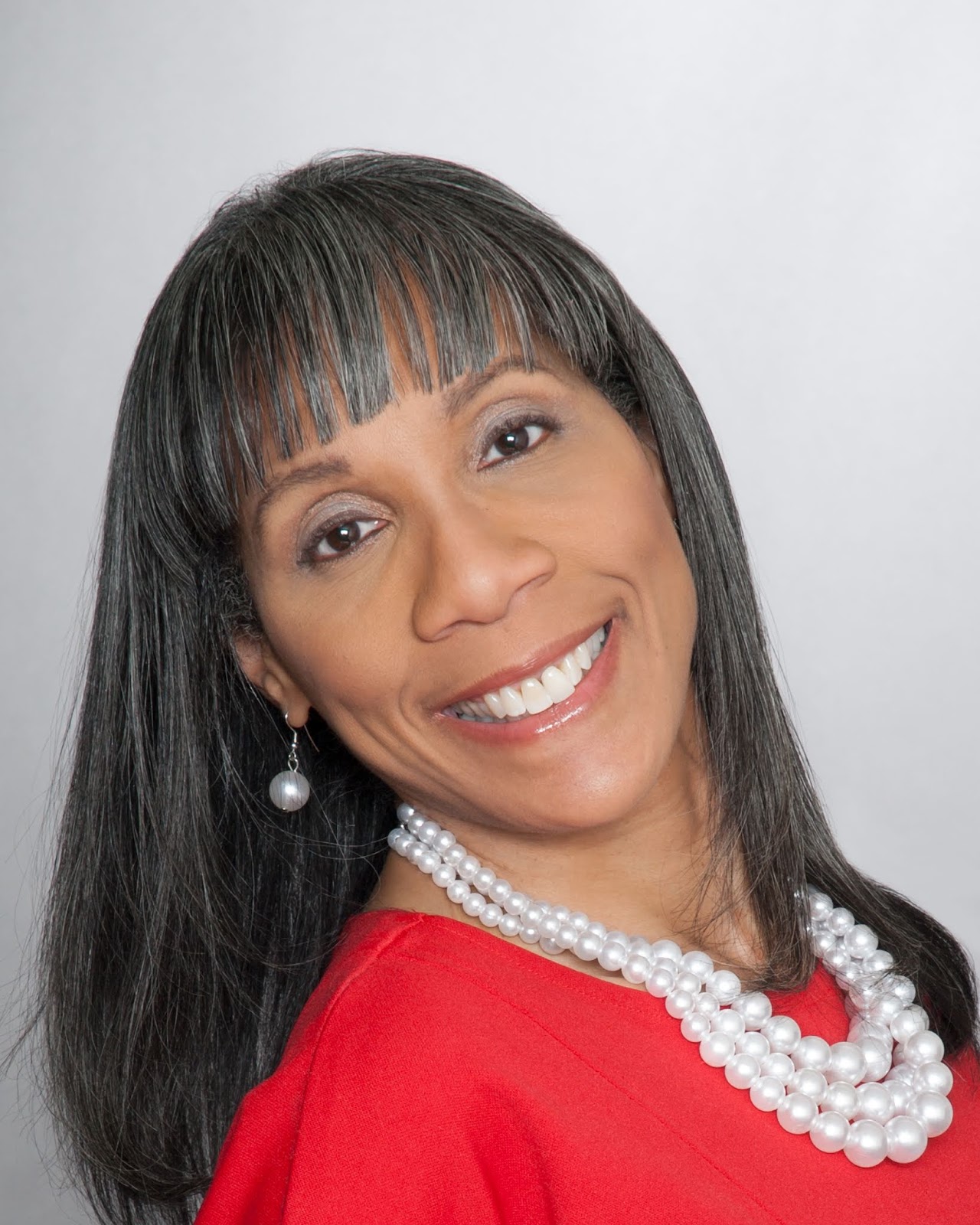 Pat Simmons
Pat is the multi-published author of more than thirty titles, and is a three-time recipient of Emma Rodgers Award for Best Inspirational Romance. She has been a featured speaker and workshop presenter at various venues across the country.
As a self-proclaimed genealogy sleuth, Pat is passionate about researching her ancestors, then casting them in starring roles in her novels. She describes the evidence of the gift of the Holy Ghost as an amazing, unforgettable, life-altering experience. God is the Author who advances the stories she writes. Pat has a B.S. in mass communications from Emerson College in Boston, Massachusetts.
Pat has converted her sofa-strapped, sports fanatic husband into an amateur travel agent, untrained bodyguard, GPS-guided chauffeur, and her administrative assistant who is constantly on probation. They have a son and a daughter.
---
Facebook
Twitter
Goodreads