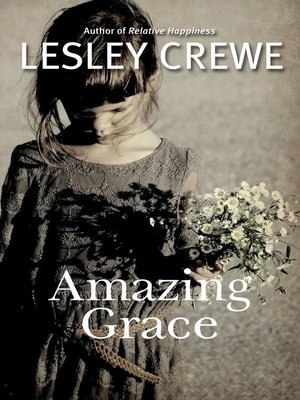 Amazing Grace
by Lesley Crewe
February 15 – March 1, 2018
Can you really move forward without putting the past to rest?
Grace Willingdon has everything she needs. For fifteen years she's lived in a trailer overlooking Bras d'Or Lakes in postcard-perfect Baddeck, Cape Breton, with Fletcher Parsons, a giant teddy bear who's not even her husband. But Grace's blissful life is rudely interrupted when her estranged son calls from New York City, worried about his teenaged daughter.
Before she knows it, Grace finds herself the temporary guardian of her self-absorbed, city-slicker granddaughter, Melissa. Trapped between a past she's been struggling to resolve and a present that keeps her on her toes, Grace decides to finally tell her story. Either the truth will absolve her, or cost her everything.
Crackling with Lesley Crewe's celebrated wit and humour, Amazing Grace is a heartfelt tale of enduring love and forgiveness, and the deep roots of family.
Borrow title