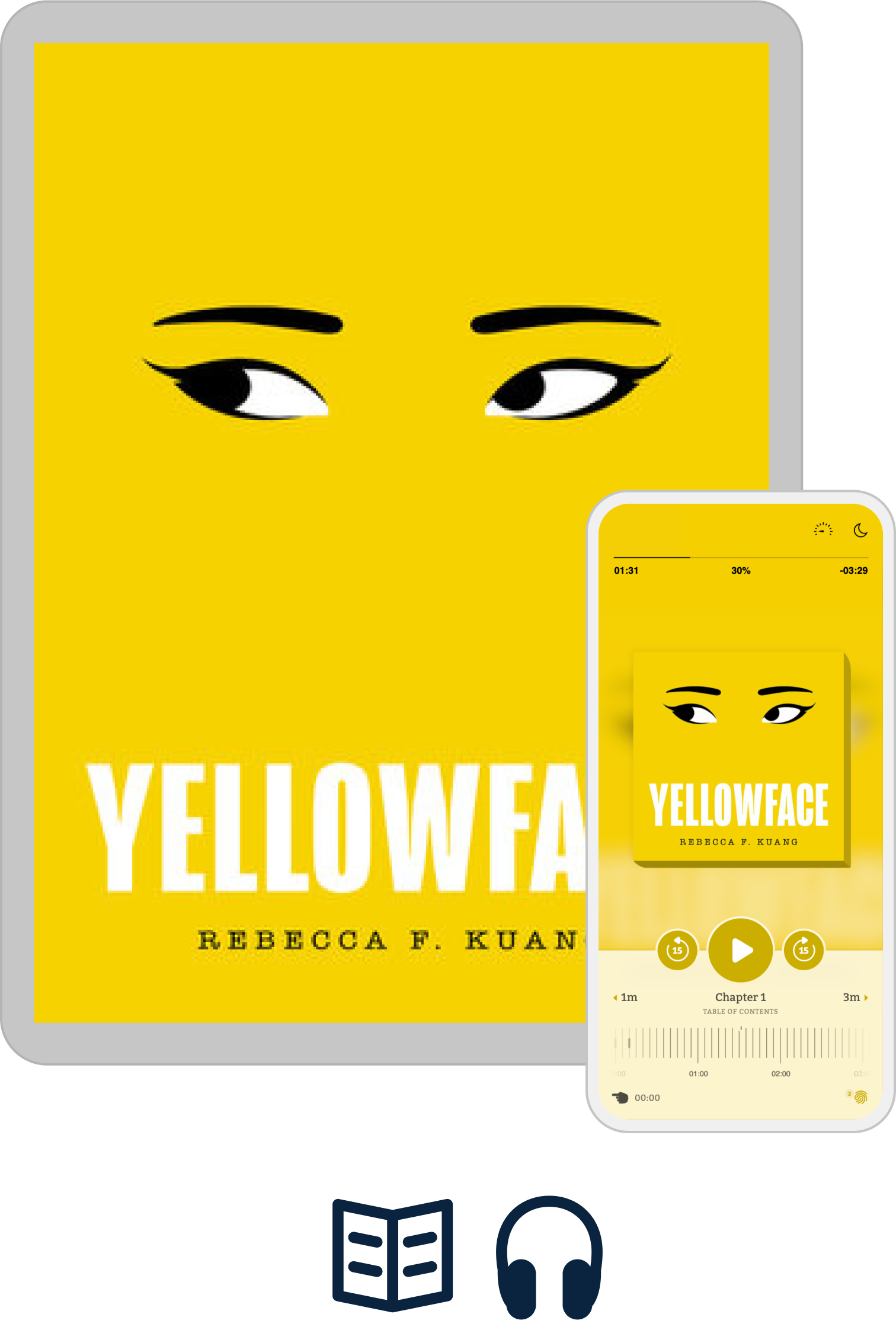 Yellowface
by Rebecca F Kuang
INSTANT NEW YORK TIMES BESTSELLER • A REESE'S BOOK CLUB PICK
Hard to put down, harder to forget. – Stephen King, #1 New York Times bestselling author
White lies. Dark humor. Deadly consequences… Bestselling sensation Juniper Song is not who she says she is, she didn't write the book she claims she wrote, and she is most certainly not Asian American – in this chilling and hilariously cutting novel from R.F. Kuang, the #1 New York Times bestselling author of Babel.
Authors June Hayward and Athena Liu were supposed to be twin rising stars. But Athena's a literary darling. June Hayward is literally nobody. Who wants stories about basic white girls, June thinks.
So when June witnesses Athena's death in a freak accident, she acts on impulse: she steals Athena's just-finished masterpiece, an experimental novel about the unsung contributions of Chinese laborers during World War I.
Borrow the ebook
Borrow the audiobook
Join the discussion