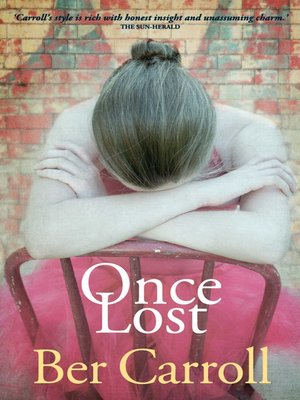 Once Lost
by Ber Carroll
7 – 21 September, 2017
Are some things better left unfound?
Best friends Louise and Emma grew up next door to each other in a grim inner-city suburb of Dublin.
Now Louise, an art conservator, is thousands of miles away in Sydney, restoring a beautiful old painting. She meets Dan, whose family welcome her as one of their own, but she will always feel lost until she finds her mother who walked out when she was just eight years old.
Back in Dublin, Emma is stuck in a job where she is under-appreciated and underpaid, but her biggest worry is her ex-partner, Jamie. Emma has lost so much because of Jamie: her innocence, her reputation, almost her life. Now she is at risk of losing Isla, her young daughter.
So where is Louise's mother? Will Emma ever be free of her ex? Both women frantically search for answers, but when the truth finally emerges it is more shattering than they had ever expected.
Borrow title