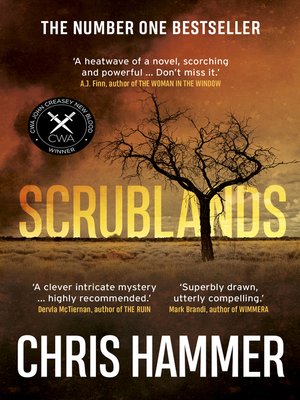 Scrublands
by Chris Hammer
1 September – 15 September 2021
Winner of the 2019 CWA Dagger New Blood Award for Best First Crime Novel
In an isolated country town brought to its knees by endless drought, a charismatic and dedicated young priest calmly opens fire on his congregation, killing five parishioners before being shot dead himself.
A year later, troubled journalist Martin Scarsden arrives in Riversend to write a feature on the anniversary of the tragedy. But the stories he hears from the locals about the priest and incidents leading up to the shooting don't fit with the accepted version of events his own newspaper reported in an award-winning investigation. Martin can't ignore his doubts, nor the urgings of some locals to unearth the real reason behind the priest's deadly rampage.
Borrow title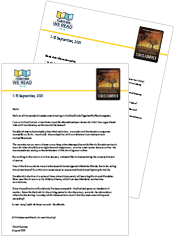 Chris Hammer sits down with the Professional Book Nerds to discuss Scrublands.